— Discoveries
'A. G. Klein' found to be Adrian Cornwell-Clyne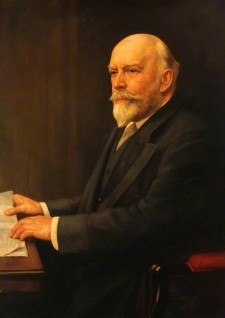 A member of the public wrote into Art Detective to question the artist 'A. G. Klein', they were unable to find the artist in ULAN, NPG online or in the first 20 pages of a Google search.
There are two works in the Wellcome Library's collection with the artist 'A. G. Klein', and there is the suggestion it could be 'A. B. Klein'.
It was first suggested that the work may possibly be by Captain Adrian B. Klein who exhibited during 1914 and 1918 at the New English Art Club, the International Society, the London Salon and the Leicester Gallery. This suggestion was expanded upon by another member of the public who discovered a middle name (Bernard) and birth and death dates (1892–1969). It was also noted that the artist changed his name to Adrian Cornwell-Clyne.
The collection agreed with the suggestions and the attribution was amended.
Alice Payne, PCF
Editor's note: this change will appear on the Your Paintings website by the end of November 2014.