— Discoveries
New discoveries through BBC series 'Britain's Lost Masterpieces'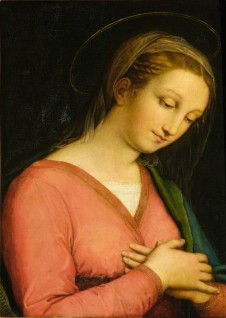 Whilst not strictly the results of the Art Detective website, a new BBC series made some important finds that compliment the work of Art Detective and will no doubt be interesting to its contributors and followers. Art Detective's own Dr Bendor Grosvenor, Group Leader for Art Detective's British 16th, 17th and British 18th C portrait groups, accompanied by presenter Jacky Klein, used Art UK as a research tool to seek out hidden treasures in museum storerooms across the UK.
A discovery of a Jacob Jordaens at Swansea Museum, a landscape by Claude Lorrain and – most incredibly – a potential Raphael in Aberdeenshire's Haddo House are examples of their excellent detective work.
Read more about the series' discoveries here and here.