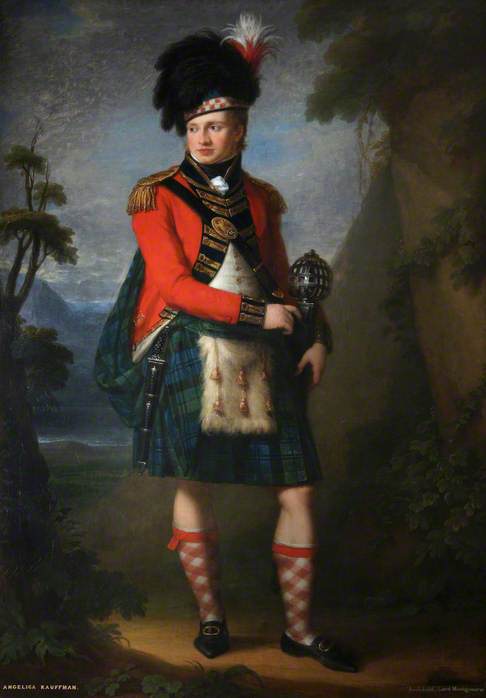 Topic: Execution date
We received this comment on the painting in advance of Art Detective being established:
'While it is possible this painting was executed in circa 1800, the uniform dates from circa 1789–90 before the 42nd were ordered to change their black sword belts to white. This was noted as having taken place by May 1790. Another, anonymous and undated officer portrait in possession of the Black Watch with similar black accoutrement shows two separate feathers one white and one red, complimenting the customary black feathers mounted. Regimental tradition only speaks of plain red feathers in this period.'

We assume this is a retrospective, as Montgomerie was not an officer in the Regiment by the time this was painted – he was on a grand tour of Europe at the time. Montgomerie was Lt in 1893 and transferred to the Coldstream Guards soon after.