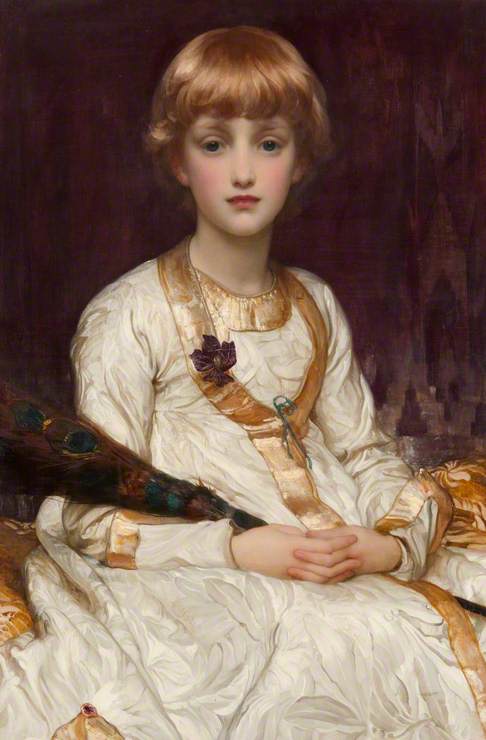 Topic: Subject or sitter
I wonder if anyone can confirm the sitter's identity for this Lord Leighton portrait entitled 'Yasmeenah'? The sitter looks like the young girl featured in the work by Leighton 'Kittens', who is understood to be Lena Pullen, sister of Ada Alice Pullen (also known as Dorothy Dene).
Completed, Outcome

This discussion has resulted in a new painting description. The painting description reads:

"The sitter is Lena Dene (born Isabell Helena Pullen in 1873), youngest sister of Leighton's most famous model, Dorothy."

This change will appear on the Your Paintings website by the end of November 2014. Thank you to all for participating in this discussion. To those viewing this discussion for the first time, please see below for all comments that led to this conclusion.