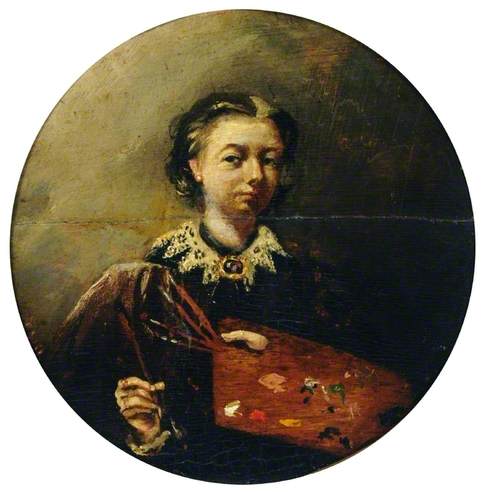 Topic: Artist
This small painting was once attributed to Rosa Bonheur (1822–1899), which was changed following research by NIRP. It bears an illegible inscription and the date 1854 – an enlarged detail might help to read it. Can anyone identify the French artist?

Museums Sheffield has provided a detail of the very faint inscription, which can be seen just above the sitter's shoulder. It is attached below.
Completed, Outcome

This discussion is now closed. The title has been expanded from 'Self Portrait' to 'Self Portrait (?) of a Female Painter'.

Thank you to everyone who contributed to the discussion. To anyone viewing this discussion for the first time, please see below for all the comments that led to this conclusion.