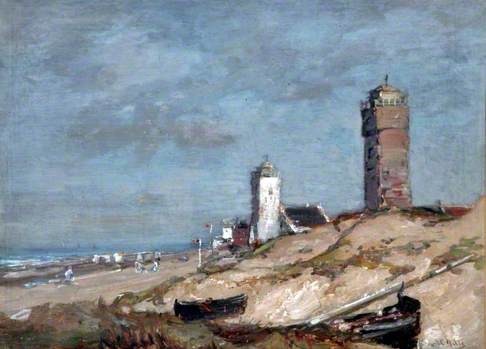 Topic: Subject or sitter
Can anyone identify where these two lighthouses on the Dutch coast are or were?
Completed, Outcome

This discussion is now closed. The title has been adjusted to 'Dutch Coast Scene: The Old Lighthouse and the Andreaskerk at Katwijk aan Zee'.

Thank you to everyone who contributed to the discussion. To anyone viewing this discussion for the first time, please see below for all the comments that led to this conclusion.