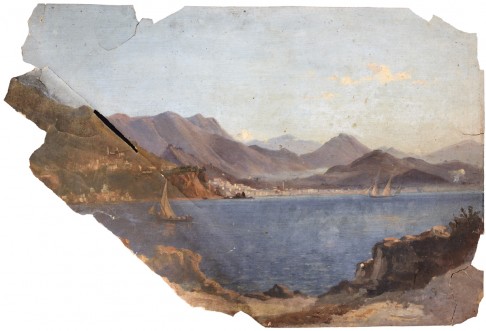 Topic: Subject or sitter
This should be identifiable, probably as another southern Italian view.
Completed, Outcome

This discussion is now closed. This painting has been identified as a view of Salerno from near Cetara. The Art UK record has been updated accordingly and the new information will be visible on the website in due course.

Thank you to all for participating in this discussion. To those viewing this discussion for the first time, please see below for all comments that led to this conclusion.