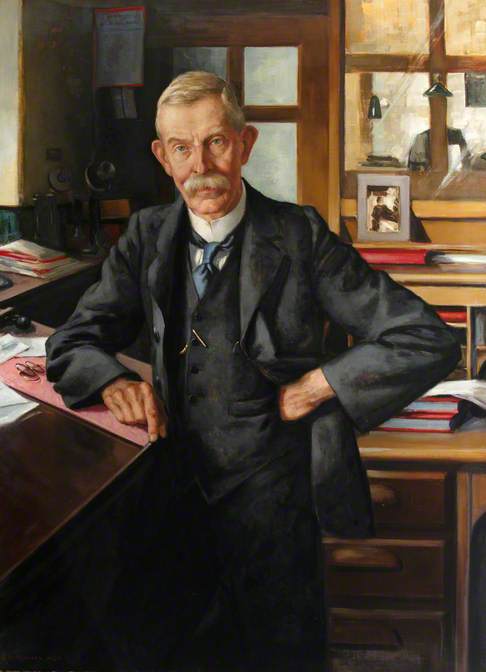 Topic: Subject or sitter
Can anyone identify the date or subject of this portrait?

It was previously stored in a Manchester Evening News and Manchester Guardian store in Salford and is presumed to show someone connected with the newspapers.
Completed, Outcome

This sitter of this portrait has been identified as Thomas William Evans (1853–1939), General Manager of the Manchester Evening News (1901–1929). The painting's title has been updated accordingly on Art UK.

Thank you to all for participating in this discussion. To those viewing this discussion for the first time, please see below for all comments that led to this conclusion.