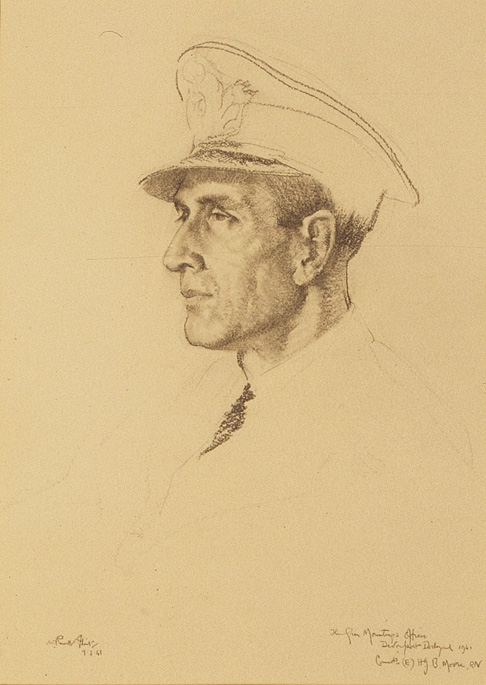 Topic: Subject or sitter
This is a portrait of an Engineer Officer responsible for X Guns – in a ship, normally, A and B gun turrets are forward and X and Y gun turrets after.

I cannot help with the dates of the sitter. The 1920 Navy List shows him as a Sub Lt (E) with seniority of 1st October 1919. The 1951 Navy List shows him as a Rear Admiral (E) with seniority of 2nd April 1949. Unfortunately neither give his date of birth or full Christian names. I suspect a birth date of say 1895–1900 but cannot identify him in the BMD records without at least a full first name.

The collection has found the attached in the Bath Weekly Chronicle and Herald. It gives a bit more detail about his career but no first names, sadly.
Completed, Outcome

This discussion is now closed. A more detailed painting description has been added to the record, which will be visible on Art UK in due course.

Thank you to all for participating in this discussion. To those viewing this discussion for the first time, please see below for all comments that led to this conclusion.