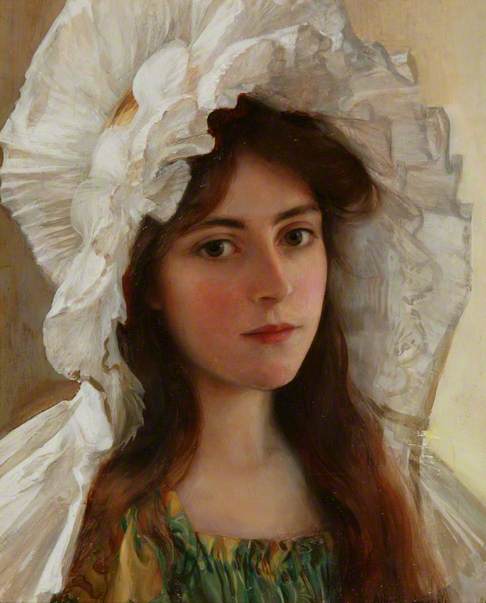 Topic: Artist
1912 as year of death isn't correct. Attached a pastel by his hand, dated 1926.

There is a great deal of disagreement about the dates of his birth and death (see Wikipedia). Lynch rarely dated his work.

This pastel measures 58 x 45cm and seems to be in its original frame.
Dresses worn by some of the sitters on his paintings or pastels also suggest a later date of death (but I'm not a fashion expert!). Attached is an example.

The collection note: 'As Elizabeth has stated there is much debate about Lynch's date of death: https://en.wikipedia.org/wiki/Albert_Lynch

As you will no doubt have seen the Your Paintings website also currently subscribes to the commonly held death date of 1912. Perhaps the topic of when he died could be opened up to the panel of experts?

This pastel does show compelling evidence of a later date.'
Completed, Outcome

More information was found about the artist Albert Lynch (1860–1950), born in Germany*.

This amend will appear on the Art UK website in due course. Thank you to all for participating in this discussion. To those viewing this discussion for the first time, please see below for all comments that led to this conclusion.

*A Wikipedia article can be updated on the basis of this discussion.