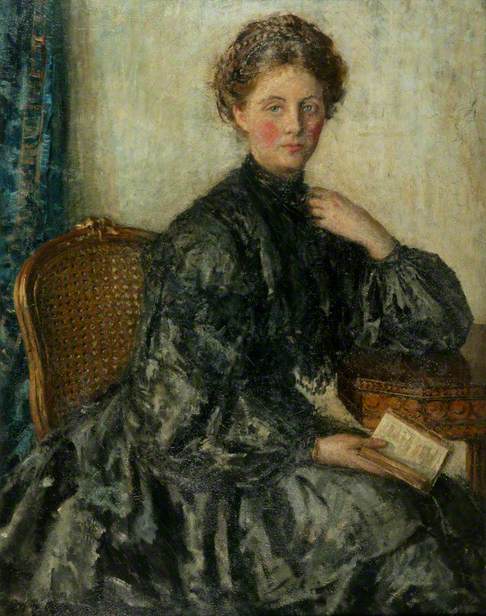 Topic: Subject or sitter
Can more be found on the identity of the sitter in Steer's 'A Lady in Black'? She also appears in another of Steer's paintings at the Manchester Art Gallery: http://bit.ly/2lH96ki

The collection note: 'We have found two items of interest relating to this question. The first is a letter from the artist to one of the curators answering the question 'who is the model in the painting 'Summer''. The artist informs us that she was just that, a model of no particular importance. If she is the same model as 'A Lady in Black' then again she is just a model.

We have little information about 'A Lady in Black' itself. The second item of interest is an article from the Apollo Magazine in 1966 which talks about women in Philip Steer's work. I attach both of these items for reference.
Completed, Outcome

This discussion is now closed. The title has been amended from 'A Lady in Black' to 'Portrait in Black', as exhibited at the New English Art Club's Autumn/Winter Exhibition, 1904, which gives a firm date. The sitter is known to have been a model whom Steer painted several times, possibly Theodora Marguerite Anne Flewitt Bennett (1879–1970), who lived with her family near the artist in South Kensington.

Thank you to everyone who contributed to the discussion. To anyone viewing this discussion for the first time, please see below for all the comments that led to this conclusion.