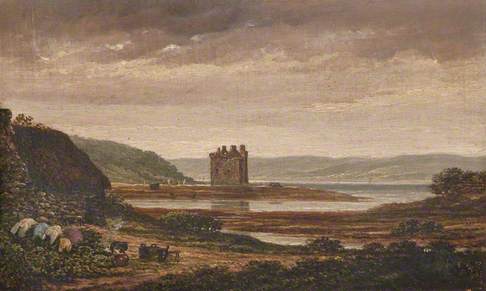 Topic: Subject or sitter
This is not Castle Stalker which is in a mountainous region. It is Rosyth Castle on the north side of the Firth of Forth where the hills on both sides of the coast are relatively low. Compare the two paintings of Rosyth Castle at Pittencrief House by G. A. Reid and Andrew Mercer:

http://bit.ly/2cLLTeN

Could a location be confirmed, or more found about the painting?