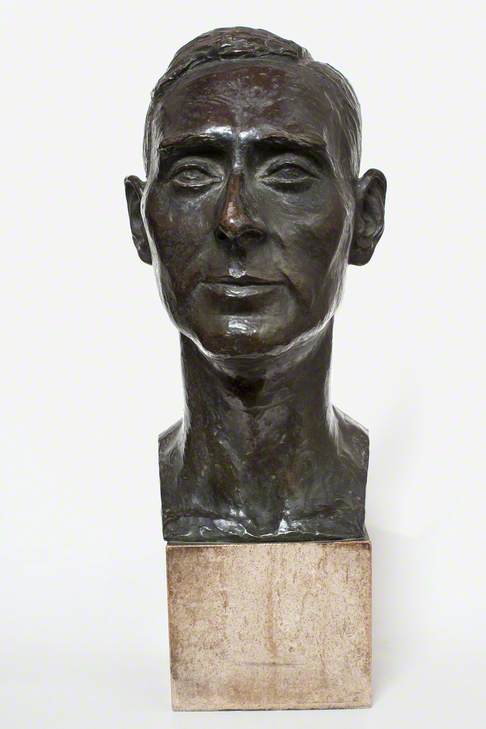 Topic: Artist
Can the collection clarify where the Petrie comes from? Is the bust signed that way, and if so, where? Is the date of the bust known? I ask because of the possibility it might be by Maria Petrie (1887-1972), whose three works on Art UK are all portrait busts https://bit.ly/3syyw6p. Maria Petrie emigrated to the United States in the latter 1940s (after 1946) and was living there (in California) by 1949. Thus, it is of interest when this bust was made, if that is known or can be determined. The collection's own entry says the bust is unsigned and undated, so the Petrie must come from some other source. The accession number suggests it may have been acquired in 2003, though perhaps that is only the date when it was catalogued.
Completed, Outcome

This discussion is now closed. Maria Petrie, née Zimmern (1887–1972) has been confirmed as the sculptor and the bust has been dated 1932–1933. A biography of the artist has been added to Art UK, with additional details not in the Wikipedia link.

Thank you to everyone who contributed to the discussion. To anyone viewing this discussion for the first time, please see below for all the comments that led to this conclusion.