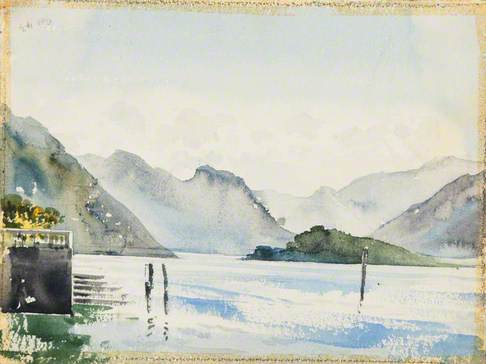 Topic: Subject or sitter
This cannot be Pulborough - there must have been a muddle over titles. There are no mountains in the Weald, where Pulborough is situated in West Sussex - nor lakes for that matter. This may not be an English view at all.
Completed, Outcome

This discussion is now closed. A note has been added to the artwork description: 'This is a view from Bellagio looking along the south-western branch of Lake Como, the artist's apparent position being the shore below what is now the Grand Hotel Villa Serbelloni'.

Thank you to everyone who contributed to the discussion. To anyone viewing this discussion for the first time, please see below for all the comments that led to this conclusion.