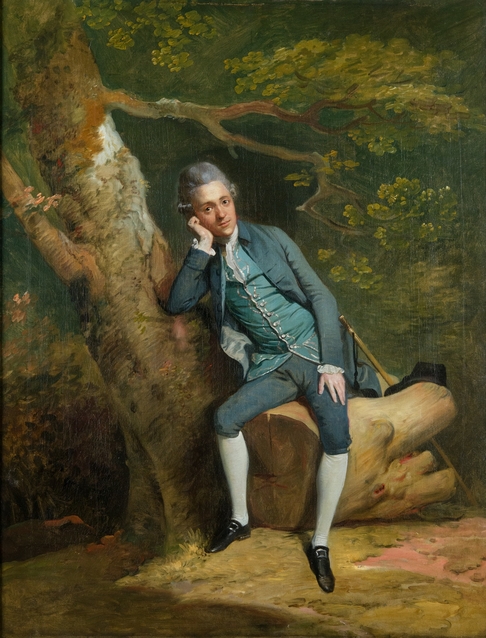 Topic: Subject or sitter
This painting was acquired as a portrait of Dr Charles Burney, famous musician and author, but was later re-titled to 'A Country Gentleman'. Correspondence with descendants of Burney in the 1940s put doubt on the identity of the sitter and raised the possibility of it being Burney's son, also a Charles Burney, but the evidence for this was never conclusive.

Dr John Kerslake of The National Portrait Gallery, London (possibly in the 1970s, but the curatorial note is undated) supported an anonymous identification and lay doubt on the attribution to Dance. The portrait was purchased from Messrs. Tooth & Sons Ltd in 1934.