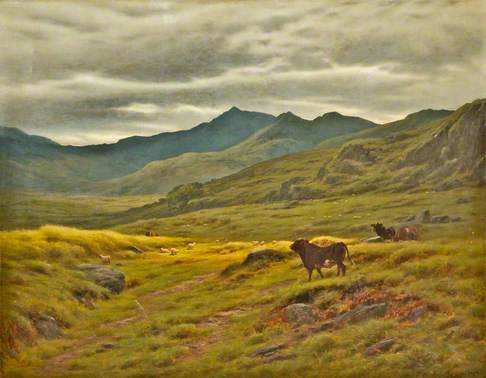 Topic: Subject or sitter
We're wondering if anyone can help us identify the location beyond 'Snowdonia'?
Completed, Outcome

The following painting description has now been added to the record:
'Snowdon as seen from the east, the popular Capel Curig side.'

This change will appear on the Your Paintings website by the end of February 2015. Thank you to all for participating in this discussion. To those viewing this discussion for the first time, please see below for all comments that led to this conclusion.