Sculpture 49 comments
Can you identify the subject and sculptor of this bust of a woman wearing a classical medallion?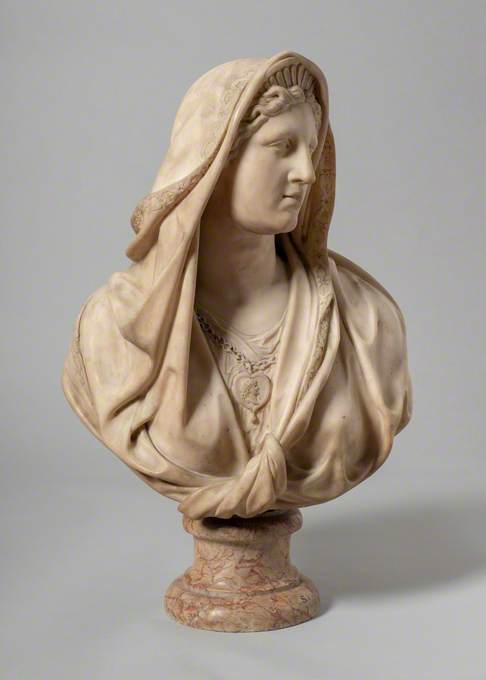 Topic: Subject or sitter
The bust has a classical face. She is wearing a medallion with the profile of a Roman emperor.

The woman's garb recalls that of a Vestal virgin. There was one instance of a Vestal marrying an emperor, the notorious Elagabalus, and her name was Julia Aquilia Severa. Examples of sculptures depicting Vestal Virgins:

https://bit.ly/2THGXgL
https://bit.ly/2LZERVc
https://bit.ly/36CbK3v

Another possibility would be a bust of a young Empress Helena (mother of Emperor Constantine), later Saint Helena.

The safest title might be 'Ancient Roman Lady'.