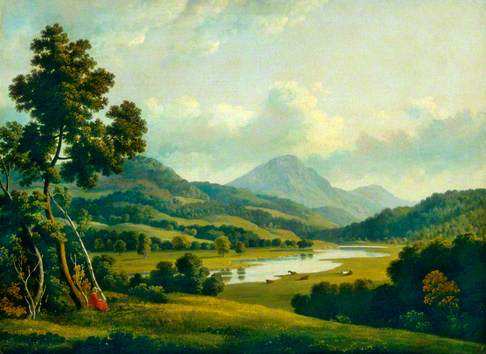 Topic: Subject or sitter
Is this a view of Coniston Water from close to its south-east end, the mountain being The Old Man of Coniston?

The most dramatic view of the mountain is by James Hamilton Hay in the Williamson Art Gallery: https://artuk.org/discover/artworks/coniston-old-man-cumbria-68014/

The collection comments that it has not been able to positively identify the location. There are other possibilities, such as Grasmoor from the north.
Completed, Outcome

A painting description has now been added to this record:

'This scene could possibly depict Grasmoor in the Lake District, viewed from the north. Buchanan appears to have romanticised his landscapes for picturesque effect, rather than being faithful to the actual topography, making exact locations difficult to verify.'

This amend will appear on Art UK in due course.

Thank you to all for participating in this discussion. To those viewing this discussion for the first time, please see below for all comments that led to this conclusion.