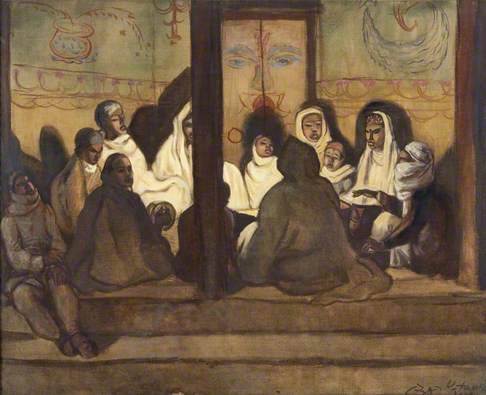 Topic: Subject or sitter
This painting was gifted to Amgueddfa Cymru – National Museum Wales about a year after Charles Freegrove Winzer had completed it. We know that in 1920 in the British colony of Ceylon, now Sri Lanka, Winzer was Inspector of Art and Education. He also founded the Ceylon Art Club a few years later and is recognised by some as a key figure in the development of the modern art movement there.

We would be interested to know more about the artist and this work. For example, what is the context in which 'Music for Ganesha' is set? What is being depicted and where might it be?
We would be interested to know your thoughts.
Completed, Outcome

This discussion is now closed. The outcomes were a biography for Art UK and a new Wikipedia page on Charles Freegrove Winzer.

Thank you to everyone who contributed to the discussion. To anyone viewing this discussion for the first time, please see below for all the comments that led to this conclusion.