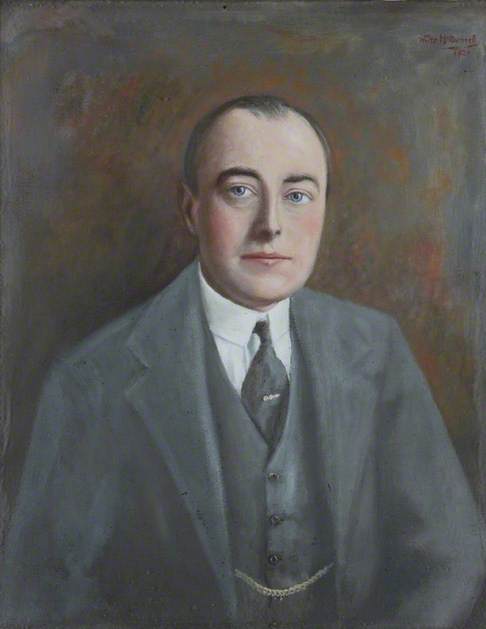 Topic: Artist
This painting is signed and dated upper right 'W. Geo(?) McConnell/ 1921'. I can't find any other painters of that name on Art UK, but perhaps we could find out more about the artist? In any case, the title should be changed in view of the date.
Completed, Outcome

This discussion is now closed. The signature 'W. Geo McConnell' has been identified as that of artist, photographer and designer William George McConnell (1890–1954). The title has been updated from 'Portrait of a Man in Late Edwardian Dress' to 'Portrait of an Unknown Man', since the painting was found to be dated 1921.

Thank you to everyone who contributed to the discussion. To anyone viewing this discussion for the first time, please see below for all the comments that led to this conclusion.