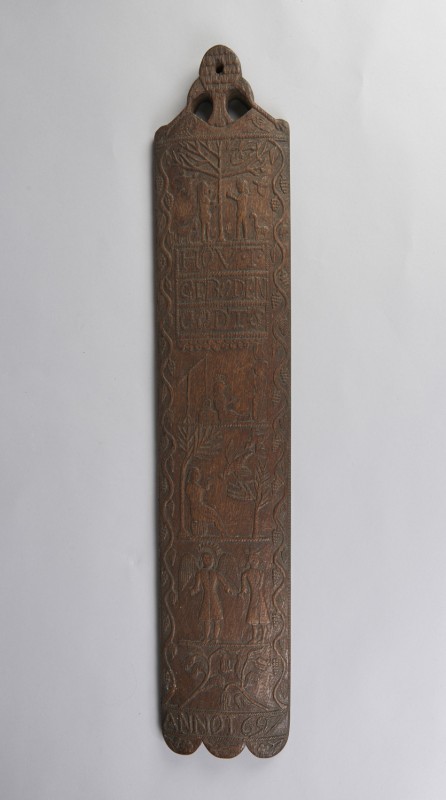 Topic: Painting description
Although the info on Art UK says:

inscribed front: HOV.T. / CEBODEN / CODTS; inscribed lower front: ANNO 1697

I think that the top inscription is a misreading of: HOV.T. / GEBODEN / GODTS.

I think this is an old spelling of the Dutch 'Hou t Geboden Gottes', which would translate as something like 'Keep God's Commandments'.

The description/title of this piece as 'Adam and Eve' only seems to take into account the top image. The others are perhaps other Biblical stories. There is an angel in one, for example.

Could anyone tell us what the object is, what the other panels depict, and confirm the Dutch wording?

Detail views of the different scenes are attached.