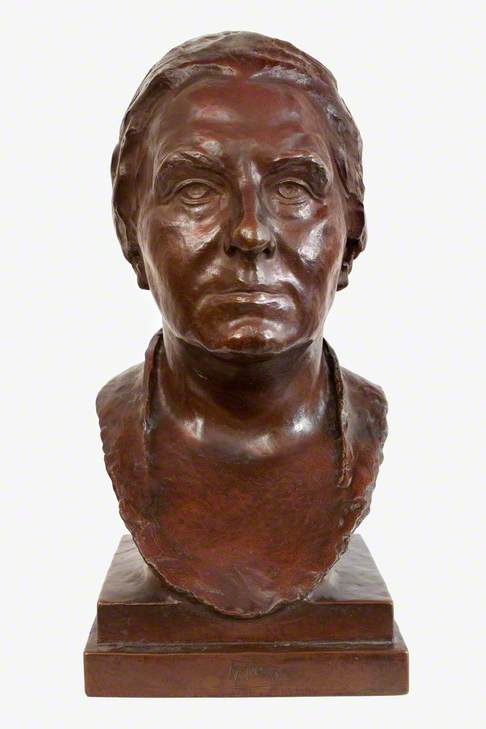 Topic: Artist
There is a monogram on the base. Is this the mark of Ada Lewis?

The sitter probably had a strong connection to the Royal Academy of Music, perhaps as a pioneering composer, musician or teacher.
Completed, Outcome

This discussion is now closed. This sculpture has been identified as a portrait bust of the German mezzo soprano Elena Gerhardt (1883–1961) by Albrecht Leistner (1887–1950).

Thank you to everyone who contributed to the discussion. To anyone viewing it for the first time, please see below for all the comments that led to this conclusion.