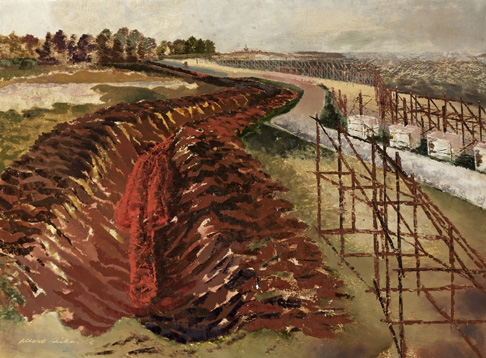 Topic: Subject or sitter
Richards was in the Royal Engineers at the time he painted this, but I cannot discover where he might have been stationed in 1939. I have done some basic research (newspaper searches etc) on the artist and turned up plenty of biographical details, but that is mostly to do with his D-Day jump and later death. Without his service number I can't get further in that regard.

However, does the painting itself give any clues as to where it might be?

Art UK: Two details from the picture are attached.