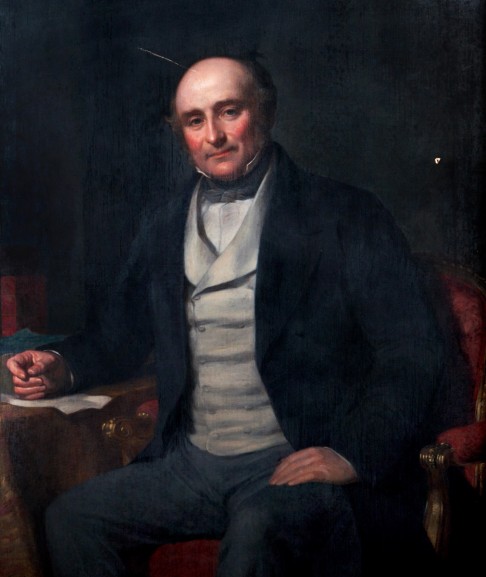 Topic: Artist
Could the artist be Henry Caunter? There are some paintings by this gent on the BBC Your Paintings site. Henry was very well known to James Matheson and had a good reputation as a portrait painter. Henry was a very talented man – singer, flautist, antiquarian, amateur scientist, geologist, public speaker and painter-as well as being a politician. When James Matheson returned from China with a vast fortune in 1843, Caunter was his political agent when Matheson was elected liberal member of parliament for Ashburton in Devon. When Matheson moved to Lewis a year or so later, Caunter came with him to try and develop the peatlands of Lewis by producing paraffin from peat; the Lewis Chemical Works (that's another story!). Caunter spent the rest of his life on Lewis, living on the Lews Castle estate until he passed away in 1881.
Completed, Outcome

This discussion is now closed. It was agreed that this portrait is unlikely to be the work of Henry Caunter (active c.1846–c.1850). Other suggestions were Otto Theodor Leyde (1835–1897) and Alexander F. Sutherland (c.1844–1884), but there is still insufficient evidence after six years for a new attribution.

Thank you to everyone who contributed to the discussion. To anyone viewing this discussion for the first time, please see below for all the comments that led to this conclusion.