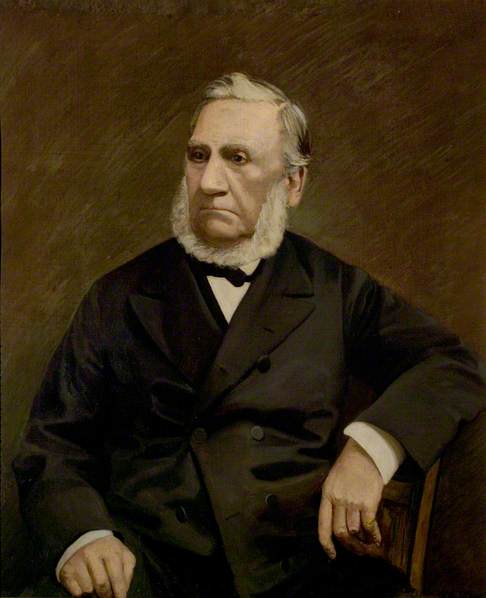 Topic: Execution date
This is not 1811, possibly 1911, and nothing to do with Henry Walton (1746–1813).

Art UK adds:
The collection is aware that the artist Henry Walton who has signed his name in capitals bottom right hand corner of the canvas dated 1911 (see attachment) is clearly not Henry Walton (1746–1813). They have no information about this Henry Walton and do not think the sitter is Edward Cooper, Mayor of Newark in 1857. They would welcome any information on either the artist or sitter that might help to correct their sparse record.
Completed, Outcome

This discussion is now closed. The artist record has been updated from Henry Walton (1746–1813) to Henry Walton (1875–1959). The sitter has been confirmed as Edward Cooper (d.1899), Mayor of Newark in 1857, depicted in this image later in life, based on a photograph. The date has been changed from 1811 to 1911.

Thank you to everyone who contributed to the discussion. To anyone viewing this discussion for the first time, please see below for all the comments that led to this conclusion.