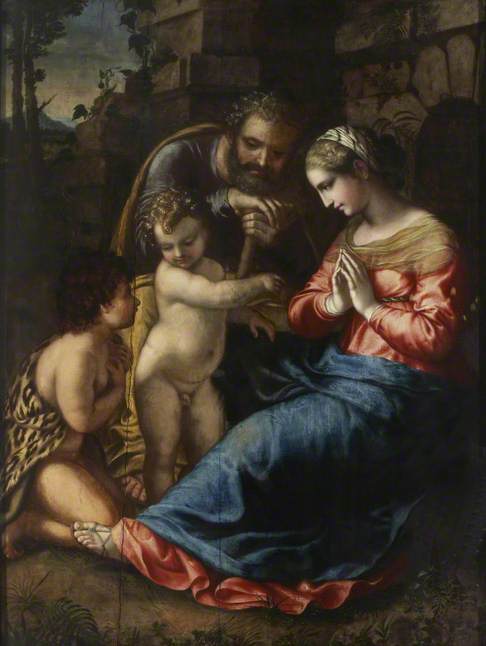 Topic: Artist
It should be possible to say more about this fine painting. It is worth following up the suggestion that it dates from a century earlier than Giovanni Battista Salvi de Sassoferrato (1609–1685), as previously thought.

According to NICE Paintings, the dense composition recalls the work of Raphael and Giulio Romano. That record records it as 'Central Italian School'.

Other possibilities to consider would be artists in the circle of Parmigianino or Correggio.