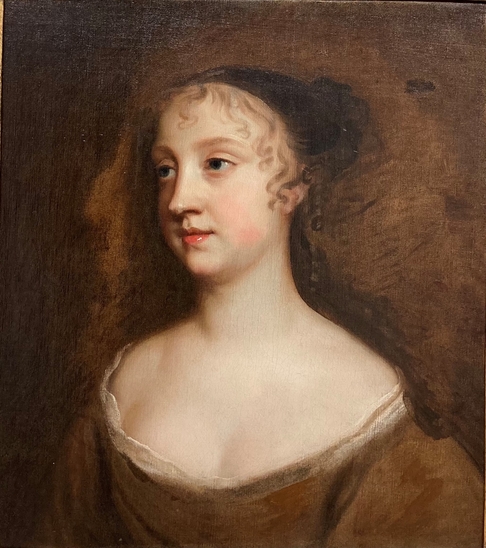 Topic: Subject or sitter
West Suffolk Heritage Service has acquired this portrait by Mary Beale through the auspices of the Art Fund. No attribution to the sitter has yet been made to our understanding. Having undertaken some elementary detective work of our own we discovered the sale of a Peter Lely portrait at Sotheby's in 2009, of Alice Woodforde (image attached), which bears some similarity, and wondered whether greater experts amongst the Art Detective community would agree? This does call into question the estimated date, due to Alice Woodforde (née Beale's) early death in 1664, following the birth of her son, Heighes.

We have checked the reverse of the portrait (as it is currently held in store) and the only perceptible marking is a stencilled 'DD964'.