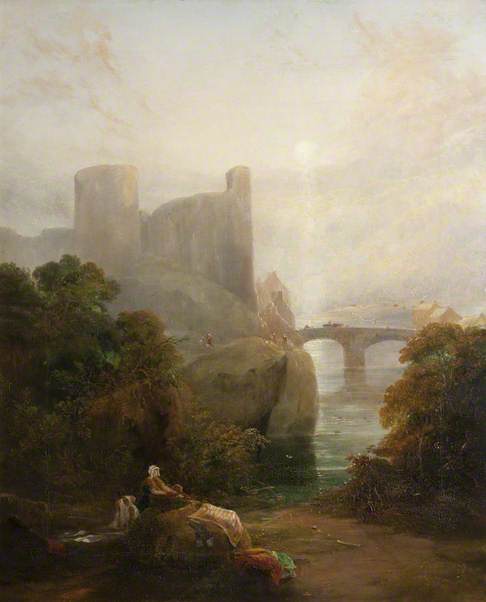 Topic: Subject or sitter
I suggest that the castle remains shown in this painting are not a romantic invention, but depict Barnard Castle. The position of the round tower in relation to the other remains and the nearby bridge are very similar to the situation at Barnard Castle, and bear comparison with the location shown in 'A Relic of Old Times (Barnard Castle, County Durham from the River)' by Thomas Creswick. https://bbc.in/2Dfkd06

Are there any other suggestions for a location?
Completed, Outcome

This discussion is now closed. This has been identified as a view of Barnard Castle. The little building variously described as a tower or chapel, seen on the central pier of the bridge in earlier views, disappeared between 1827 and 1833. This discussion's painting can therefore be dated to the late 1820s at the earliest.

Thank you to everyone who participated in this discussion. To those viewing it for the first time, please see below for all the comments that led to this conclusion.