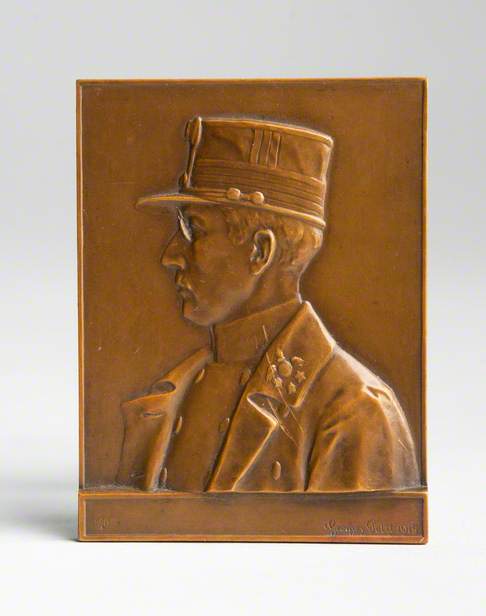 Topic: Subject or sitter
Although the title of this bronze is Petit Georges with the artist recorded as J. L., as that is the stamp bottom left, is the Georges Petit signature bottom right in fact the artist's name?
Completed, Outcome

This discussion is now closed. The sculptor was identified as Georges Petit (1879–1958). The initials 'JL' refer of the foundry of Joseph Lissoir of Liège. The sitter was confirmed as Albert Léopold Clément Marie Meinrad (1875–1934), Albert I of Belgium (1909–1934). Both the sculptor and the foundry are new additions to the list of artists on Art UK.

Thank you to everyone who contributed to the discussion. To anyone viewing this discussion for the first time, please see below for all the comments that led to this conclusion.