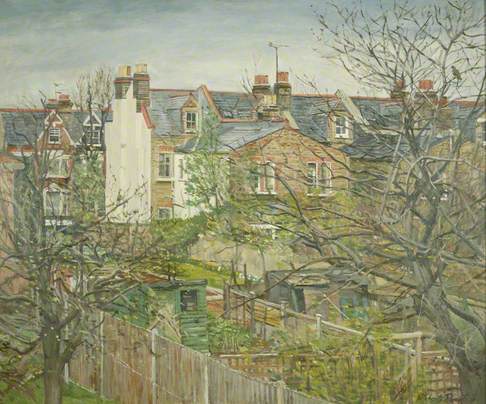 Topic: Subject or sitter
Do any Wandsworth residents recognise this garden?
Completed, Outcome

This painting depicts the view from an upper-rear window at 66 Earlsfield Road, Wandsworth (where the artist lived from the late 1960s to the early 1980s). As such, its date of execution is likely to be during this period.

Thank you to all for participating in this discussion, particularly Osmund. To those viewing this discussion for the first time, please see below for all comments that led to this conclusion.

If the collection one day wish to update this artwork's Art UK page in light of this information, the collection should contact Art UK directly (editorial@artuk.org).