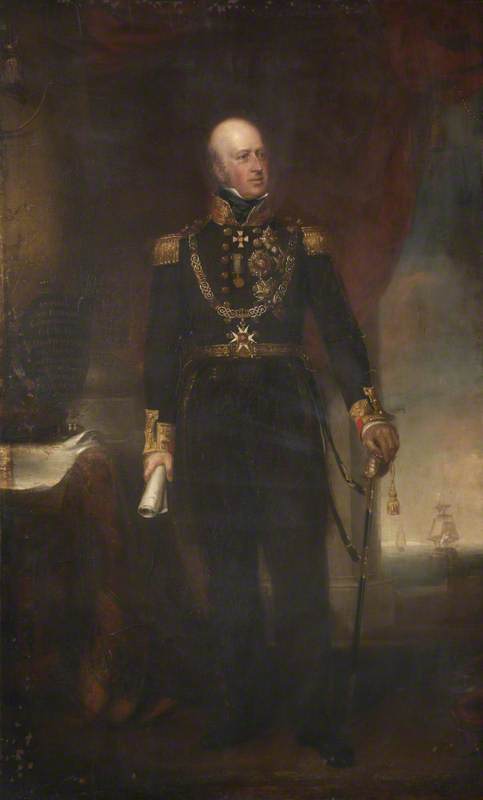 Topic: Artist
Could this be the portrait by H. Patterson, commissioned for presentation to the Devonport Town Hall and shown at the Royal Academy in 1840? The "Spectator" said of it "As the production of a young artist, H. Patterson's whole-length of Sir Edward Codrington, (442,) is deserving of great praise; though the tender sensitive expression is by no means characteristic of the firm, commanding air of the hero of Navarino: the painting is thin, but the colouring is harmonious."
Completed, Outcome

The attribution of this work has now been amended to:
Hugh Patterson (1805/1806–1871)

Another work by Patterson can be found here:
http://www.bbc.co.uk/arts/yourpaintings/paintings/joseph-hamley-mayor-1818-1826-1837-13754

This change will appear on the Your Paintings website by the end of November 2014. Thank you to all for participating in this discussion. To those viewing this discussion for the first time, please see below for all comments that led to this conclusion.