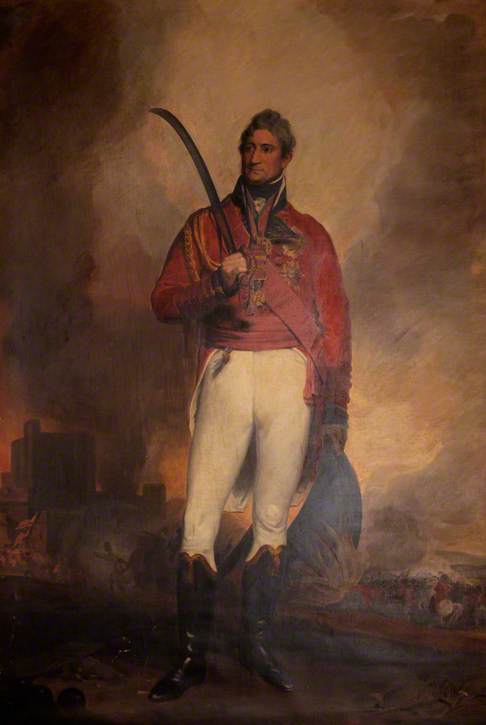 Topic: Subject or sitter
Could this be by or after Sir Martin Archer Shee? Compare the half-length portrait by Shee engraved in 1812, which is in the National Portrait Gallery.

The collection note: 'It could be by or after Sir Martin Archer Shee – there is no signature on the painting so we cannot be sure. Carmarthenshire County Council also holds a version of the full length portrait – ours could be a copy of that or it could be an original. Unfortunately we do not have much information about this painting. The brass plate on the frame simply states 'General Sir Thomas Picton K.C., C.B. Born at Poyston 1758 M.P. for Pembrokeshire 1813–1815 Fell at Waterloo 1815'. If anyone has any more information we would love to hear from them.
Completed, Outcome

This painting is now listed as by the studio of Martin Archer Shee (1769–1850), a copy of an earlier painting.

This update will appear on the new version of Your Paintings, which will be live in early 2016.

Please see below for all the comments that led to this conclusion. If you have any new information about this work, please propose a new discussion from the artwork page.