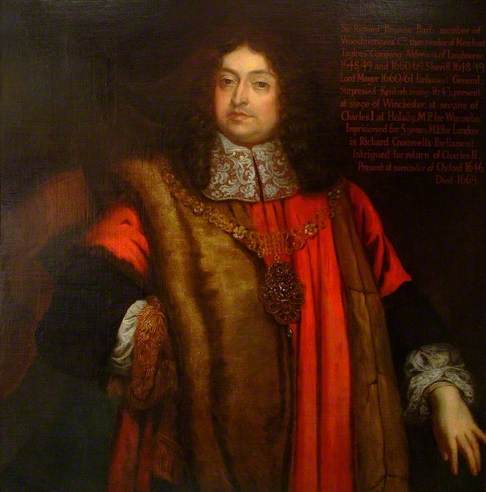 Topic: Subject or sitter
This portrait actually represents Sir Robert Vyner, Lord Mayor of London 1674–1675. It does not resemble other portraits of Browne but is closely copied from the portrait of Vyner by John Michael Wright in the National Portrait Gallery. The association with Kneller is also unlikely as he did not arrive in England until 1676, long after Browne and some time after Vyner had been Lord Mayor.

Dr Catherine McLeod at the NPG agrees with my attribution of the sitter as Robert Vyner and suggests that the style of drapery is consistent with the work of John Michael Wright (1617–1694).

Collection note: We agree the sitter is Sir Robert Vyner (1631–1688), Lord Mayor of London (1674–1675), but further discussion about the artist of this portrait could be helpful.