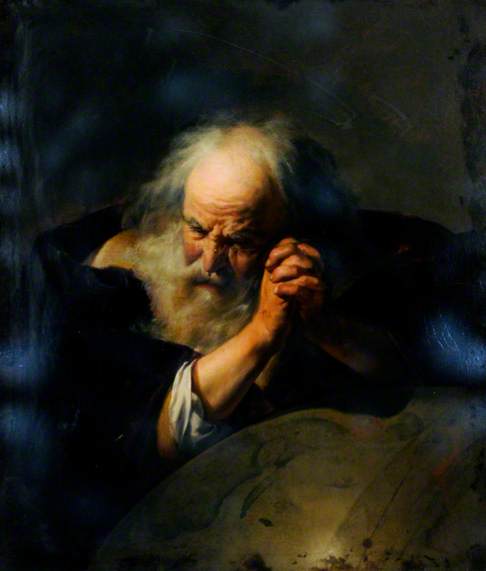 Topic: Artist
Could this painting be by Johannes Moreelse?

The painting shows exactly the same composition as the work in National Trust's Knole, Kent (http://www.nationaltrustcollections.org.uk/object/129860). That painting has been attributed to Johannes Moreelse (rather than Paulus Moreelse), first, tentatively, by Albert Blankert ('Heraclitus en Democritus', Nederlands Kunsthistorisch Jaarboek, 18 [1967], p.31, no.33, fig.21), and subsequently, more firmly, by Benedict Nicolson (The Burlington Magazine, 116 [1974], pp.620–23).
Completed, Outcome

This painting is now listed as by Johannes Moreelse (after 1602–1634) (attributed to).

This amend will appear on the new version of the Your Paintings website in January 2016. Thank you to all for participating in this discussion. To those viewing this discussion for the first time, please see below for all comments that led to this conclusion.