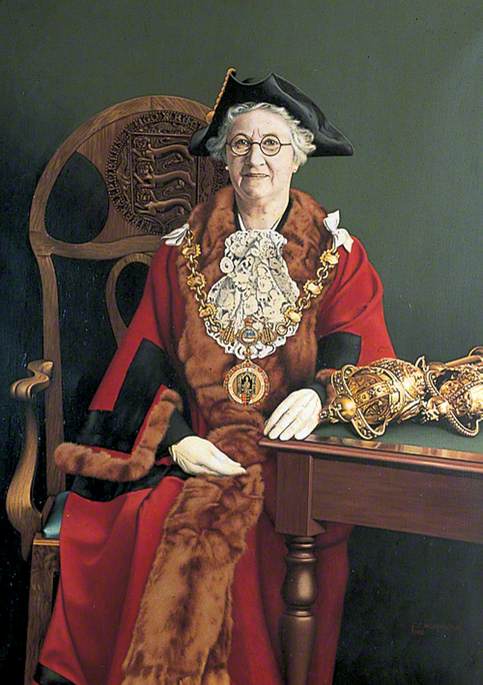 Topic: Artist
It has been suggested that the portrait of the first female Mayor of Faversham, Florence Emily Graham, is by a Faversham artist, Fred Woodington. Can anyone throw any further light on the matter?

There is possibly a very faint signature on the lower-right of this painting but it cannot be made out.
Completed, Outcome

The artist and execution date of this work have been amended to:

Frederick Christopher Woodington (1904–1982)
Date painted: 1960

These changes will appear on the Your Paintings website by the end of November 2014. Thank you to all for participating in this discussion. To those viewing this discussion for the first time, please see below for all comments that led to this conclusion.