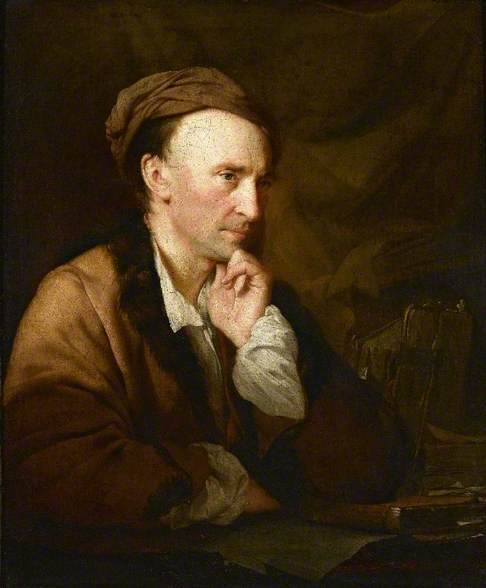 Topic: Artist
Could this be by Jonathan Richardson the elder?

There are quite a number of paintings on Your Paintings by this artist, some of which have inventive compositions with which to compare this. Richardson painted more than one portrait of Pope.

The collection note: 'Although Jonathan Richardson is known for his inventive compositions as seen in this work, his portraits of Alexander Pope are very different to this painting both in terms of composition and style.'

Any information would be welcome.