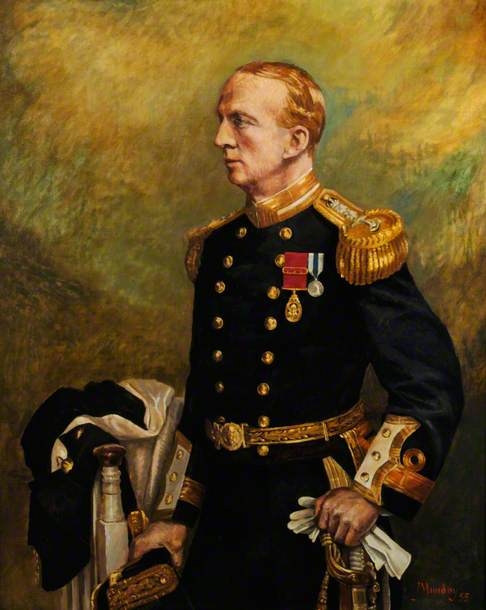 Topic: Artist
Could this be by John Munday (who died in 2012), who was for many years a curator at the National Maritime Museum?
Completed, Outcome

This discussion is now closed. The painting is confirmed as the work of John Munday (1924–2012), and more was found about the sitter, Sydney Stewart Hall.

This amend will appear on the Art UK website in due course. Thank you to all for participating in this discussion. To those viewing this discussion for the first time, please see below for all comments that led to this conclusion.