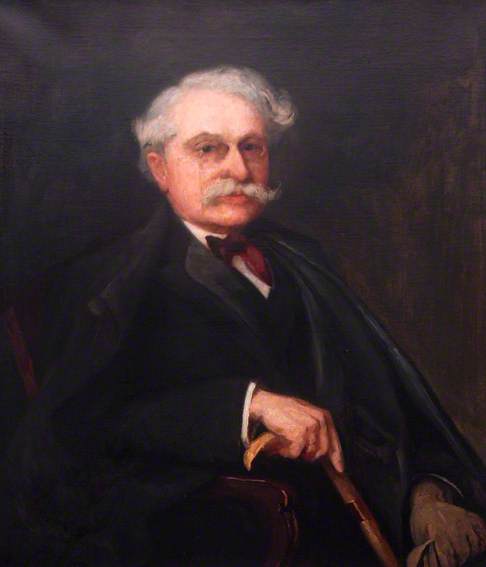 Topic: Other
I understood the painting at Newcastle University is a copy. The original remained in the Merz family and is currently hanging in my house.

I attach two photos of the painting in my house. (The photo of John Theodore Merz has poor white balance, the hue is too warm and the painting is darker.) I can just make out a signature in the bottom left-hand corner: I think it begins 'Percy'.

John Theodore Merz by the way was my great-grandfather. I would be interested to hear what you find out.

PCF note: Could Percy Bigland (1858–1926) be the artist of the painting in John's possession? See: http://www.bbc.co.uk/arts/yourpaintings/paintings/search/painted_by/percy-bigland

If so, could Newcastle University's painting be a copy of the Merz portrait in private ownership, or could the University's painting also be by Percy Bigland? The collection, Newcastle University, do not have any more information about this painting. The object of this discussion is to discover more about Newcastle University's version.

Image 1 of 2 attached, provided by John King.
Completed, Outcome

This discussion is now closed. It was found that this portrait is by Percy Bigland (1858–1926), after his original of 1910 now in a private collection.

Thank you to everyone who contributed to the discussion. To anyone viewing it for the first time, please see below for all the comments that led to this conclusion.