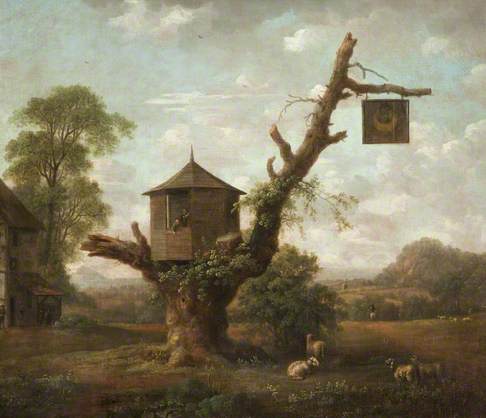 Topic: Subject or sitter
Does anyone know if this pub in a tree really existed? The painting description notes that the collection is unsure and suggests that the artist might have copied the scene from a Dutch painting. However, it also mentions that the artist, Anthony Devis, settled in Surrey in 1780, so the pub might have been there.
Completed, Outcome

It cannot be confirmed whether the inn existed or its location, therefore the title and description will not be amended.

Interesting comments and suggestions.

Thank you to all for participating in this discussion. To those viewing this discussion for the first time, please see below for all comments that led to this conclusion.