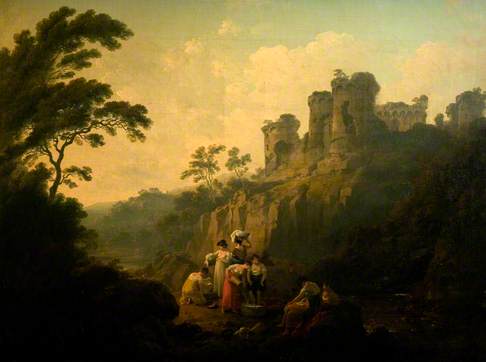 Topic: Subject or sitter
I am intrigued by the description of this painting. Masham has neither a castle, nor a cliff. The river meanders through fields, and does not pass by rocks at all. So I wonder where it is. Does anyone know?

Ibbetson has also painted a rustic cottage at Masham, and the background is clearly identifiable, the church and the building next to the church are still there (https://bit.ly/3j8S2C5). He is buried at Masham. Although Richmond does have a castle on top of a rocky cliff face, this is not Richmond either, unless it was artistically altered.

Could anyone comment on Ibbetson's approach to landscape?