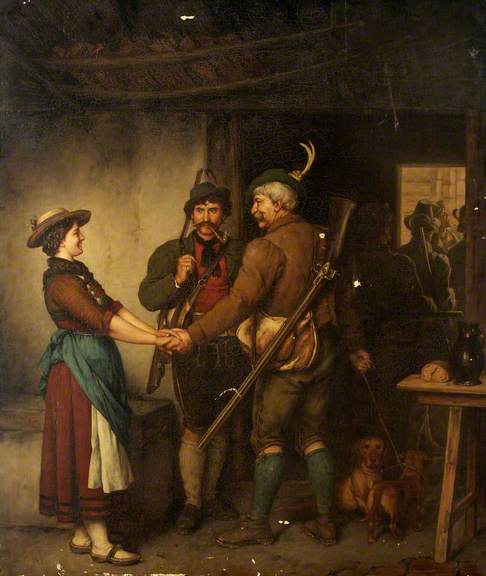 Topic: Subject or sitter
This painting's title is surely not the original, though perhaps a mistranslation. The subjects are certainly not peasants but respectable country folk or farmers; the men are off hunting.

The collection comments: 'This painting was created after an original by the Austrian artist Franz Defregger (1835-1921). The original's title indeed refers to "Jaeger" or "Hunters". I can only speculate that an error has occurred when the title was translated.'

Newport has another painting by 'Essen von Matern':
http://bit.ly/2nqDQuQ

This one, 'Boy Jesus in the Temple' seems to be a copy of a German painting 'Christ in the Temple' by Heinrich Hofmann (1824–1911) of 1871 now in the Riverside Church, New York, and apparently very well known. The collection confirms that both copies by Von Matern were given to Newport by the same donor in 1938.

Any further information on the artist would be appreciated.