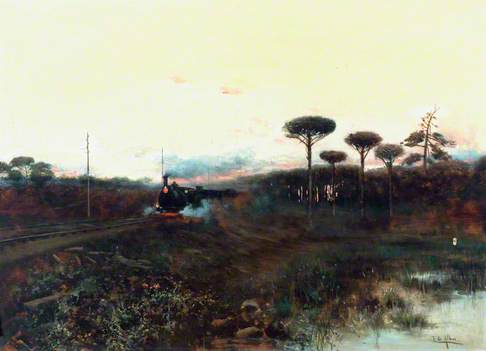 Topic: Subject or sitter
Where is this place and what type of train is it? Do you have any more information on the artist?
Completed, Outcome

The artist record has been changed to 'attributed to' Eduardo de Alba y Masas and the painting title to 'Train in a Spanish Landscape'.

These amends will appear on the Your Paintings website by the end of July 2015. Thank you to all for participating in this discussion. To those viewing this discussion for the first time, please see below for all comments that led to this conclusion.