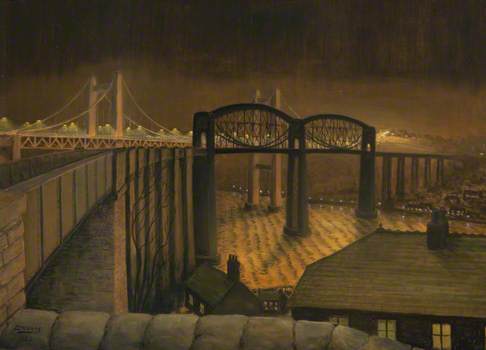 Topic: Subject or sitter
Does anyone know where this bridge is or is it an imagined scene?
Completed, Outcome

This discussion has resulted in a new painting description:

'This work shows Brunel's Royal Albert Bridge, which still carries the railway over the River Tamar – linking Devon and Cornwall via Plymouth and Saltash – with the Tamar bridge behind. It was painted from The Quay, St Germans in 1965.'

Thank you to all for participating in this discussion. To those viewing this discussion for the first time, please see below for all comments that led to this conclusion.