Completed Sculpture 11 comments
Does anyone recognise the distinctive medium of 'Head of a Woman'?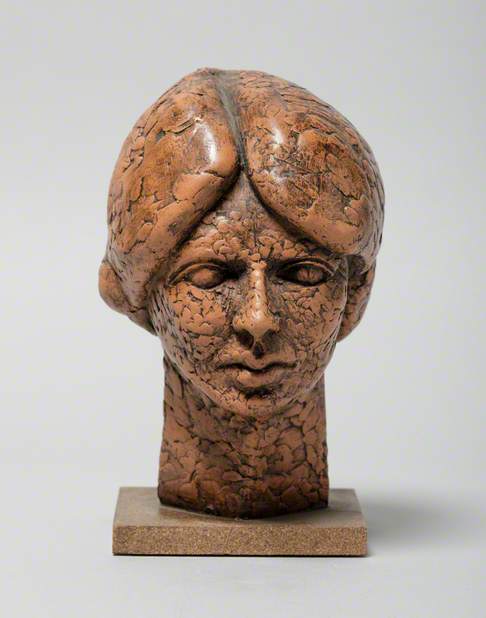 Topic: Medium and support
This sculpture appears to have been made from wood, but which kind? It looks like a highly figured and rather exotic burl that has been polished, then retouched using a stain. The effect is reptilian.

Could anyone suggest who might have sculpted it, or where it might have come from and when?

This folk art piece made from a burled knot of maple, c.1960, is similar.
https://bit.ly/2NYIqLf
Completed, Outcome

This discussion is now closed. The medium, previously believed to be wood, has been identified as a cast, probably a metal alloy, with patination simulating the terracotta colour of the clay from which the original model was made. The form has been built up with small clay pellets, a technique that was in fashion in the 1950s.

Thank you to everyone who contributed to the discussion. To anyone viewing this discussion for the first time, please see below for all the comments that led to this conclusion.