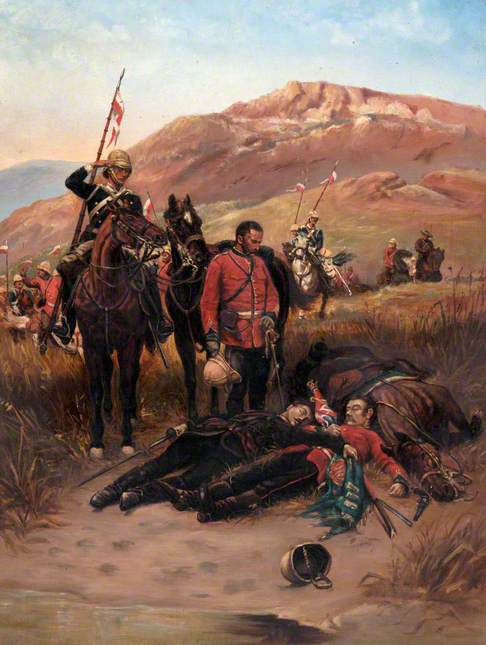 Topic: Subject or sitter
This is a depiction of the death of Louis Napoleon, the Prince Imperial of France, who served with the Royal Artillery in the Zulu War in 1879.

It is not the battle of Isandlwana, as the description suggests. It depicts troopers of the 17th Lancers, who were not present at Isandlwana. It was not until after this that an Imperial Cavalry regiment was sent to South Africa.

Nairn Museum has no further information on the painting and would welcome further detail.
Completed, Outcome

This painting is now titled 'The Last Sleep of the Brave' and is listed as being after Alphonse de Neuville (1835–1885).

These amends will appear on the Art UK website in due course. Thank you to all for participating in this discussion. To those viewing this discussion for the first time, please see below for all comments that led to this conclusion.