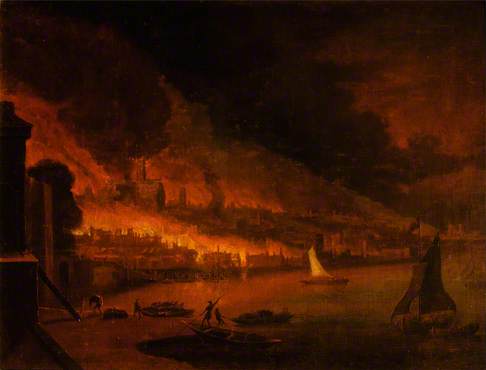 Topic: Artist
I am wondering whether the attribution to Daniel van Heil can be justified considering he died in 1664.

Most of the paintings of the Fire are anonymous and seem to derive from works by Thomas Wyck or Jan Griffier. This is close to a group of paintings attributed to 'Waggonner' (mentioned by George Vertue) or Dutch School or Anglo-Dutch School etc. and there is an example in the Society of Antiquaries.

https://artuk.org/discover/artworks/fire-of-london-1666-148259/

and the Guildhall Art Gallery.

http://bit.ly/2E0EQh9

I found reference to a work sold at Christie's, 24th June 1977, lot 103, and am wondering if this is one and the same?

The collection comments:

The title and whether the painting does depict the Great Fire of London in 1666 (outwith the dates of Daniel van Heil) is also an interesting and worthy of a discussion. London was not the only city that experienced catastrophic fires in the seventeenth century, but it is probably the most documented.

There was a catalogue entry with Christie's from 1974 that attributes the painting to van Heil but it is simply entitled 'A Conflagration of a Town by a River'.