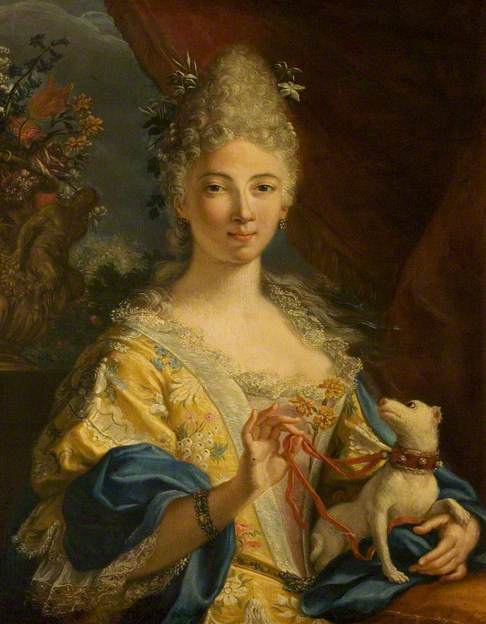 Topic: Artist
I believe this portrait is neither of Eva Maria Garrick, nor remotely by Boucher, nor even French. It is evidently of an Italian noblewoman – Genoese? or Neapolitan?

Does anybody have any idea of who the artist might be, and who the sitter is? It deserves to be better known.

Collection comment: We agree that the portrait is not by Boucher – this information needs correcting on the Your Paintings website. (When the painting was on display in the Town Hall in the 19th Century it was attributed to Gainsborough but again this is erroneous.) The identification of Eva Maria Garrick is from the original 1868 catalogue. We would be very interested to know why Alastair thinks the sitter is not Mrs Garrick, and would urge Alastair to elaborate further during this discussion.
Completed, Outcome

This discussion is now closed. The subject has been identified as 'Portrait of an Italian Noblewoman', attributed to the Genoese artist Giovanni Maria delle Piane, known as Il Mulinaretto (1660–1745), and dated authoritatively to 1710–1720, based on the sitter's costume. The Art UK record has been updated accordingly and the new information will be visible on the website in due course.

Thank you to all for participating in this discussion. To those viewing this discussion for the first time, please see below for all comments that led to this conclusion.