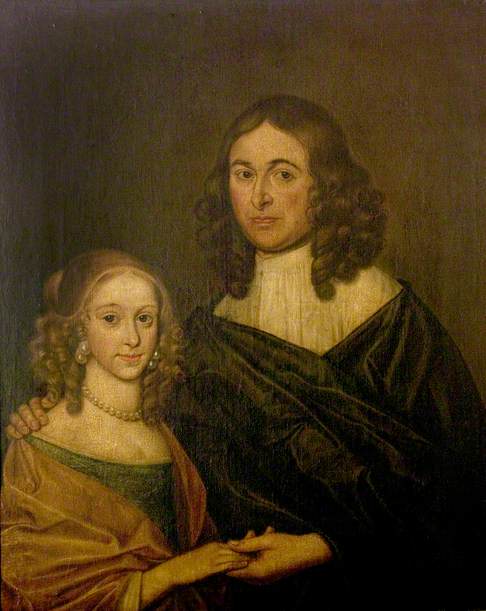 Topic: Subject or sitter
This portrait at various times is said to have been of Thomas and Elizabeth Nash (Shakespeare's granddaughter) or John and Susanna Hall (Shakespeare's daughter) or his daughter. However, there is no evidence to confirm this. Any suggestions as to who the sitters could be would be welcome as well as any information that would lend evidence to the identifications mentioned above or refute them.
Completed, Outcome

This discussion has now been closed. No conclusion was reached. If any contributors have new information about this painting, we encourage them to propose a new discussion by following the Art Detective link on the Your Paintings page: http://www.bbc.co.uk/arts/yourpaintings/paintings/portrait-of-an-an-unknown-man-and-woman-54175

Thank you to all for participating in this discussion. To those viewing this discussion for the first time, please see below for all comments that led to this conclusion.