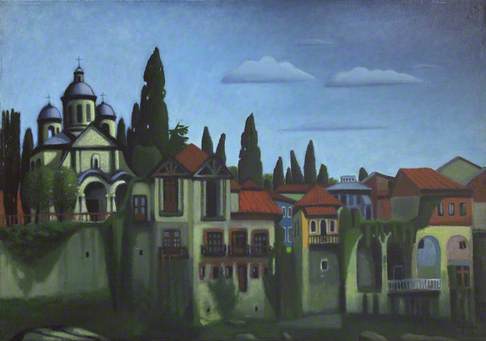 Topic: Artist
This is presumably a well-known town and church.

Art UK has not been able to trace the copyright holder. The picture was painted about 20 years ago, so there must be a good chance of identifying the artist. There is an illegible signature bottom right. It could be that the signature reads 'Tuzo', rather than that being the title, but that is only a thought.
Completed, Outcome

This discussion is now closed. We found that this painting is not among the objects that were recorded when the Senedd's artworks were re-catalogued in 2017. The record will be removed from Art UK.

Thank you to everyone who contributed to the discussion. To anyone viewing this discussion for the first time, please see below for all the comments that led to this conclusion.