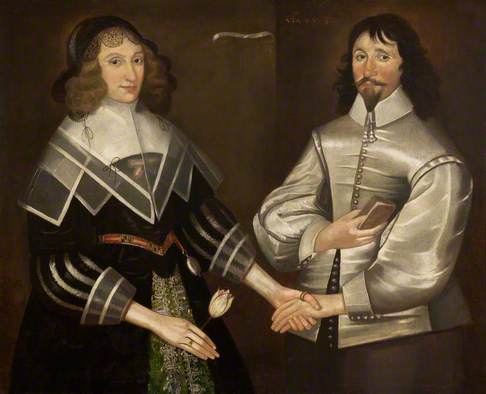 Topic: Subject or sitter
Does anyone have any further information on the couple and their dress?
Completed, Outcome

This discussion is now closed. There were many helpful contributions on the couple's dress and the inscriptions, as well as on marriage portraits of the time. It was discovered that this painting was sold at Sotheby's, New York on 14 July 1981, lot 128, as English School, Early 17th C, 'Portrait of a Lady and Gentleman', and that heavy overpainting accounts for the differences in the faces between the sale catalogue images and Art UK.

Thank you to everyone who contributed to the discussion. To anyone viewing it for the first time, please see below for all the comments that led to this conclusion.